Contact with UrbiCAD architecture S.L.
Tel. +34 963 492 144
Fax. +34 963 409 627
Avda. de las Cortes Valencianas, 48. 1ª Of.
46015, Valencia. Spain. Europe.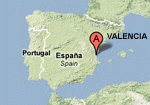 How can I purchase UrbiCAD products?
Contact with UrbiCAD architecture SL
You can combine payment methods to pay for your purchase. Choose from the following combinations:
Bank Transfer.


If you want to pay for your purchase using a bank Transfer, contact UrbiCAD in order to obtain the current account number.

Credit Card.


To pay for your purchase using a Credit card through gateway payment. Using the order form of the product platform (UrbiCAD will send the link).
What information is necessary to order a product?
Invoice data: Name, Postal address, Fiscal ID#.

Shipping address if not the same as billing address.

Licence Nº if you are a user and wish to request a program update.

Product platform and platform version. As well as language preference (English / Spanish)
How will I receive the product?
"With prior payment through Bank Transfer or Credit Card":
You can download the software from a link that UrbiCAD will send you. You can work with the software from download and once you activate your license by the Internet.
For further information, please visit FAQs.